Modules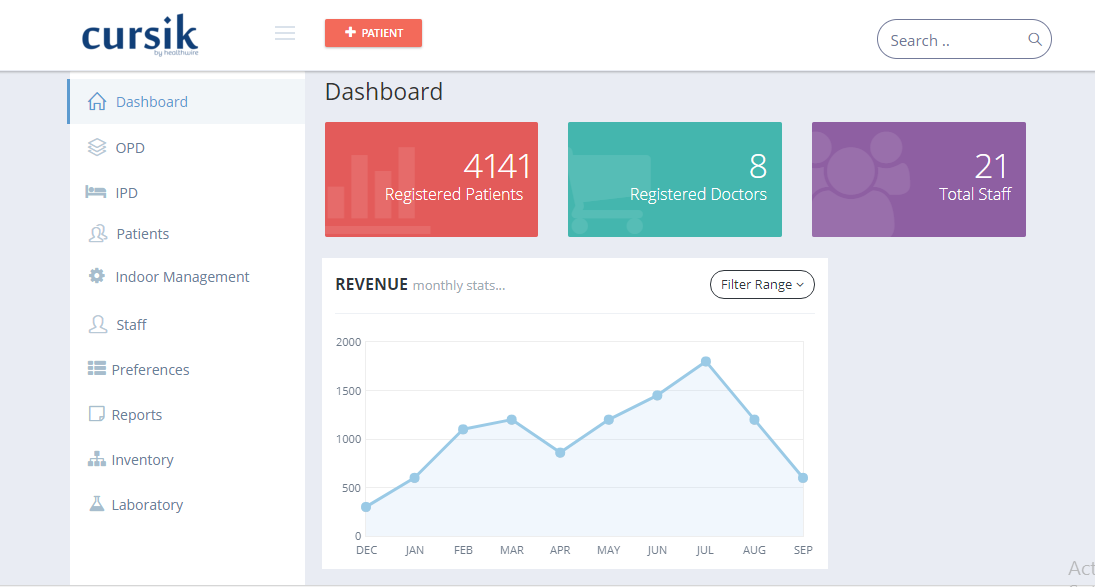 Key Benefits
Improve Patient Care
Provide a world class experience to patients leading to increased brand reputation and more patient referrals.
Increase Profits
Reduce inventory leakages and use analytics to make informed decisions leading to increased profits.
Operational Efficiency
Synchronized system with inter department connectivity helps you in streamlining operations.
Optimize Productivity
Automate workflows across departments to ensure optimum productivity levels of your team.
Compliance & Security
With a HIPAA compliant system coupled with secure data storage with multiple back-ups, you now have to no more worry about security of your data.
Easy to Use
With a clean interface and simple workflows staff and doctors can very easily use the system with out any any need of prior computer usage. Our team is also always available to train the staff.
24/7 Support
Our telephonic customer support team is available 24/7 to address any issue faced by the doctor or staff. Customer support is available on the ground also to resolve issues and train staff.
Low Investment, High Revenues
With zero upfront cost, the total investment of digitizing your hospital is greatly reduced. Automation of workflows along with inventory and payments control helps reduce leakages leading to increased revenues.