What We Offer
A comprehensive set of healthcare features.
Comprehensive Integrated Admin Dashboard
Secure Electronic Invoicing
Valuable KPI Features
Organized Workflow
Financial Control & Planning
No Hidden Charges
Free Training Assistant
24/7 Server Support Service
Our Modules
We offer a wide range of modules.
Biometric registration and digital medical health record for patients
Templates for fast and secure entry of health records
SMS Alerts for booking, rescheduling and cancellation of appointments
Personalized token generation for doctors
Various payment methods (Cash, Credit / Debit card, Online Transfer etc)
Invoice generation and payment collection
Convert a doctor's prescription into order
Drugs database of 40,000 listed drugs
Doctors can check OPD Reports, Patients Appointments etc
Patients can book an appointment and view reports via a mobile app
Generate admission, discharge and transfer of patient records
Bed allocation and statements for the patients
Schedule of Operations and Surgeries with records
Automated medication issuance and lab testing upon a doctor's prescription
Automated templates for a comprehensive summary of patients treatment
Editing feature for all kinds of forms from treatment to follow-up
Doctor's activity schedule
Nurse schedule tracker
Ambulance service record and management
Blood bank record (donors, receivers and donations)
Generate radiology prescriptions directly into the order
Generate Invoices for the reports
Sample processing
Integrated and automated status update of test results
SMS alerts to patients for lab reports
Patients can access lab reports via any smart device
Doctors can access lab reports via the web
Authorized validation confirmation for the test reported for printing
Payment calculation for both in-patients and out-patients
Automatic account and controlled Inventory of Lab equipment and services
Record of collection centres
Automated bar code generation for supplies
Automated track of the consumable lab test and services
Direct pharmacy sales management
Inventory and pharmacy stocks management
Easy management of supplier history, payment and ledgers
Integrated check on inventory and individual store supplies
Sales refund and handling
Comprehensive sales interface
Extensive and secure report handling
Comprehensive admin dashboard
Audit logs for staff and invoice
Integrated and automated bill payments record
Complete documentation managemen
Revenue management
Accounts management for donations and zakat
Run-time facilitation of queries
Hospitals banking system management
E-invoice
Expense, profit and income statement
Total patients, revenue and users access
Department & sub-departments revenue details
Insurance claim database
Discounts and tax details
Revenue details by collection centres
Value to Healthcare Provider
Connect with Healthwire and transform your hospital practice
Ensure 0% leakage

100% paperless operations

Easy management of batch and expiries
Generate 100+ reports

Access reports anywhere from any smart device

Updates on latest and advanced inventory and sales trends
Efficacy in hospital management processes

Enhance patient management

Improve billing transparency
Want to try for free?
Request a demo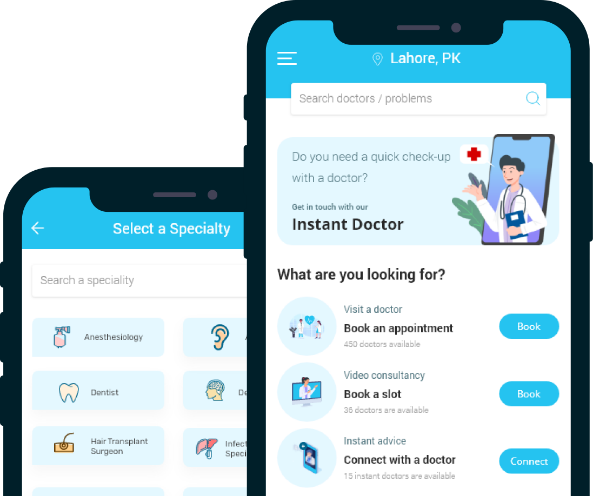 Call for assistance

042 32500989