When a person you love or a family member suffers from an illness it does affect the whole family. Now, cancer especially is one of those diseases that can be extremely tough and difficult to deal with.
As a caregiver, you must know what is best for the patient and what their needs are. We all know that in most cases, the caregiver is usually the spouse, a co-worker, a partner, or a close friend that can play the role.
Now, the caregiver is the most important person. He/She has a significant role when anyone asks how to care for a cancer patient at home.
Well, if you have someone at home suffering from this disease, there is no need to worry. You can easily manage the patient if you work proactively.
But you must know that everything that a patient requires or needs must be done by you. Be it showering, cleaning, meal preparations, even driving them to the hospital, and providing transportation.
Now, this can leave you with no time to yourself and can also leave you no time to take care of yourself.
Although it can be very tiring and you might also have to leave a number of opportunities that come your way. But let me tell you, there is no need to worry. I have come up with the best ways that can help you do cancer patient care at home.
Home Care for Cancer Patients – 5 Best Ways to Opt
Every caregiver looks for answers to how to care for a cancer patient at home. Trust me it doesn't take a lot of time to plan out the ways that can help you immensely. There are little steps and changes that you can bring to the life of the cancer patient to make their life easier.
Although you cannot do anything to eradicate the disease altogether, there are little things that can bring a big change in the life of the patient that you are managing. Let's look at the ways that can be used in order to take care of a cancer patient efficiently.
1. Make a Calendar
There is a proper schedule that needs to be followed when the treatment of the cancer patient starts. It is a known fact that there is a big list of appointments that need to be taken. Now, to manage that and to find the best answer to how to care for a cancer patient at home, you need to follow a proper schedule.
For that, the best idea is to make a calendar for the patient. Make proper scheduling and write down all the appointments, the upcoming treatments, and dates that need to be noted down.
This can help a lot in remembering each and every appointment without getting affected mentally. Now, in case of missed appointments, the calendar can help you a lot in compensating for the days or appointments missed.
2. Arrange a Comfy Space
We all are familiar with the hospital and the rooms there. I know, they give a very dull vibe and are quite colorless. Although when it comes to home care for cancer patients at home, it must be made sure that you give them the taste of colors.
It now depends on you as a caregiver that you make the room look lively so that you can cheer the patient up.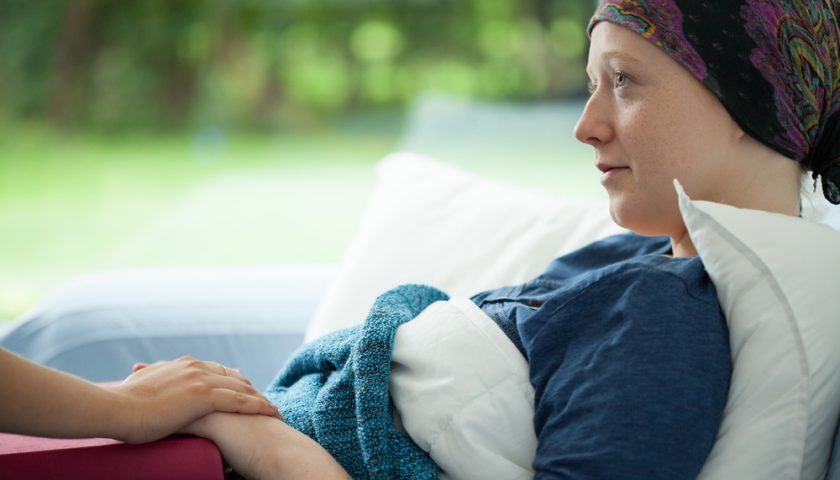 Wanna know how to care for a cancer patient at home by arranging a comfy space? To do that, there are no fancy steps that need to be taken. The simplest steps that can be taken are the incorporation of colorful curtains, cushions, and pillows. Add some paintings in the room to make the walls look more bright.
Now, the patient does spend a lot of time in bed and needs to feel rested and at peace. And for that, you can add a number of books to their room, and set a TV to can keep them occupied and busy.
This comfy environment will help in keeping the patient in a good mood. It will help them immensely in getting recovered. With that stay mindful of the habits that can increase the risk of cancer coming back if the patient is in the recovery phase.
3. Keep the Visitors Away
It is a well-known fact that the immunity of the cancer patient is quite low as it is with everyone suffering from diseases. You should know how many visitors are visiting per day and keep a track of the number along with cleanliness.
It is important to restrict the number as it can be a huge threat to the patient. The best way or the reply to the question of how to care for a cancer patient at home is to allow one or two visitors at a time.
This will provide the needed comfort to the patient and the ease that they are in dire need of.
4. Give Some Time to Yourself
Taking care of a cancer patient can be extremely tiring and can take a toll on your mental health. Obviously, it is very important to take care of yourself also while you are there for the patient. This is essential as being with the patient can cause anxiety and panic sometimes.
Above all, by taking rest and changing your environment have your me-time once a week. You can swap your duties with anyone at home, a friend, or anyone that knows ways to home care for cancer patients.
If there is no one close to you who can take care of the patient, then hire a private nurse for a day and try to manage your duties.
Wrapping it Up!
How to care for a cancer patient at home is a question that pops up in the mind every time someone in someone's family gets diagnosed with cancer. It is important to focus all on the ease that you can provide to the patient. Provide them with the best treatment, be it home remedies or medicinal treatment. Do, try out Dhamasa booti as it is is one of the most promising tretmnets for cancer.
Try and give foods that are good for the cancer patient and make them exercise. You just need to be completely prepared when it comes to taking care of a cancer patient before time to perform your duties effectively.
If you do not have a proper idea about taking care of a cancer patient, then make sure to take suggestions by visiting an oncologist near you by visiting Healthwire.pk.