What We Offer
The quality versatile features for your healthcare.
Virtual Doctor Consultation
Unlimited free healthcare video consultation with our certified listed doctors for employees and family.
Regular Health Checkup
Annual health checkup for the employee and family for a healthy life.
Lab Tests Discounts
Avail discounts for diagnostic lab testing from our listed laboratories.
Free Medicine Delivery
Free medicine delivery service all over Pakistan right at your doorstep.
Insurance Claim Handling
An exclusive integrated solution to help you digitalize insurance claims.
Comprehensive HR Dashboard
Advanced analytical dashboard, to keep track of work-force health and healthcare facilities availed.
Value for Organization
Our Wellness Program encompasses healthcare services for your organization.
Decreased absenteeism

Reduced healthcare cost

Improved productivity and performance
Enhancement in employee engagement

Identifying fraudulent claims

Tracking of healthcare spending
Benefits to the
Employees
Unlimited free video consultation

Employees' wellbeing

Discounted Lab tests and free medication delivery
Want to try for free?
Request a demo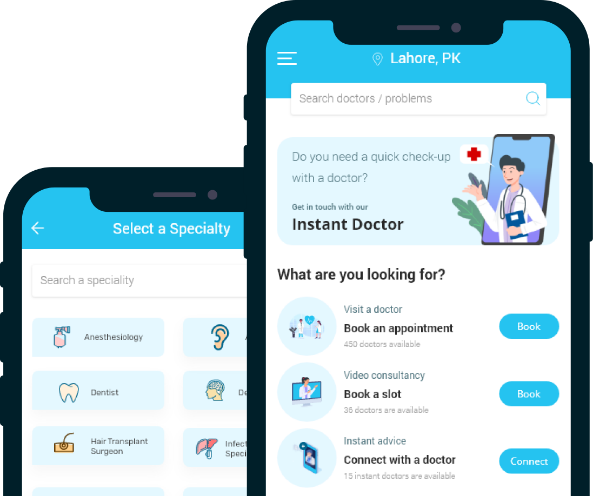 Considering the changing digital healthcare trends, Healthwire has devised a comprehensive corporate health program. This health program focuses on an employer's approach towards improving an employee's health. Our wellness program covers the healthcare benefits for both employees and employers.

This wellness program will help in reducing the trend of sick employees at work, increased productivity but also decreases the medical healthcare cost and insurance premiums.

So, let's support your employees and organization digitally , swiftly and remotely.
Call for assistance

042 32500989