Best Psychologists in Islamabad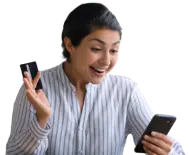 Get 10% Discount
On Your Online Payments
Book an appointment with doctor and pay online to get flat 10% discount.
68 Psychotherapist available in Islamabad
Psychologists are also known as Counselor, Psychiatrists, Mental health specialists, Therapists, ماہر نفسیات ,ذہنی معالج
Sort by :
Need Help?
If you face any issue, feel free to contact us. We provide 24/7 support to assist your problems
Who is a Psychologist?
A psychologist is a healthcare practitioner who studies and treats behavioral and mental disorders. Psychologists specialize in cognitive behavioral therapy.
A psychologist is also referred to as a 'counselor', 'therapist', 'psychotherapist', and 'psychoanalyst' in Pakistan. Psychologists work through various research methods and therapy training to provide amicable solutions.
They understand the social, personal, and emotional factors that trigger mental or behavioral distress and therefore offer treatments suited best for your well-being.
ماہرِ نفسیات ایسے ڈاکٹر کو کہتے ہیں جو دماغ اور رویے کے مسائل اور بیماریوں کا علاج کرتے ہیں۔ نفسیاتی امراض کے علاج کے لیے یہ ڈاکٹر مختلف تھراپیز استعمال کرتے ہیں اس لیے انہیں کونسلر تھراپسٹ بھی کہا جاتا ہے۔ ماہرِ نفسیات کو اس بات کا بخوبی علم ہوتا ہے کہ کونسے معاشی، ذاتی، اور جذباتی عوامل کی وجہ سے دماغ اور رویے کے مسائل لاحق ہوتے ہیں۔
What is Psychology?
Psychology is the scientific study of behavioral and mental disorders. Psychology aims to assess the triggers, causes, and diagnosis of human behavior and mental patterns.
Most psychological findings are in-depth structured therapy sessions in accordance with researched backed-up principles. All behavioral and cognitive therapies assure safe, reliable, and consistent behavioral help.
دماغی اور رویے کے مسائل اور بیماریوں کے سائنٹیفک مطالعے کو سائیکالوجی کہا جاتا ہے۔ سائیکالوجی کا بنیادی مقصد دماغ اور رویے کے مسائل کی وجوہات کی نشاندہی ہوتا ہے۔ سائیکالوجی میں استعمال ہونے والی تمام تھراپیز مکمل طور پر محفوظ اور قابلِ بھروسہ ہوتی ہیں۔
Consult with the Best Psychologist in Islamabad
Islamabad offers some of the best mental health services in Pakistan. Islamabad, being a highly populous city has over 200+ qualified psychologists. Female psychologists in Islamabad are more in demand, mostly because of their excellent services and credentials.
Best Female Psychologist in Islamabad
You can consult with some of the best female psychologists in Islamabad who are famous for imparting a sense of hope, the latest behavioral therapies, and the confidentiality of your case.
It is important to be comfortable with your therapist, and most people find female psychologists to be more empathetic and accepting in nature. Female psychologists in Islamabad are also psychoanalysts, which means a deeper analysis of behavioral disorders that can be improved over time.
What are a Psychologist's Main Areas of Concern?
Psychologists work for the betterment of a patient's mental health and quality of life. They are concerned with the problems faced by their patients and encourage different forms of therapy for better behavior management.
Apart from improving mental health, psychologists also work on improving relationships, work-life balance, and the overall emotional well-being of a person.
Despite a psychologist's expertise in the psychology field, they are not qualified to prescribe medicine, unless they have undergone medical training in psychiatry.
Some issues that are commonly addressed by the best psychologists in Islamabad;
Addictions
Depression
Emotional crises
Low self-esteem
Personality disorders
Phobias
Post-traumatic stress disorder (PTSD)
Relationship and family problems
What are the most Common Psychological Diseases in Pakistan?
According to WHO neglected mental health care in Pakistan accounts for 4% of the diseases, out of which most patients are women. Neurotic disorders, mood, substance abuse, personality disorders, schizophrenia, Alzheimer's, and bipolar disorders are taking the high road in Pakistan.
What kinds of Psychologists practice in Islamabad?
Psychologists in Islamabad have specialized in further specific branches of psychology. Some of the best psychologists practicing in Islamabad are working as the following psychologists;
Clinical Psychologists
Cognitive behavioral Psychologists
Development Psychologists
Forensic Psychologists
Psychoanalysts
Neuropsychologists
Industrial and Organisational Psychologists.
How to choose the Best Psychologist near you in Islamabad?
Consider the following points to book an appointment with the best psychologist in Islamabad;
Credentials
Years of Experience
Additional Qualifications
What therapies is the psychologist offering
Read the reviews
Look for PMC-verified check
How can I find and Book an Appointment with a Female Psychologist in Islamabad near me?
Patients who are struggling with mental or behavioral disorders would feel more comfortable confining themselves to a female psychologist in Islamabad near them. The best way to find a good female psychologist near you is to simply use the filter option on the right-most top corner of our page. Once you apply that filter a list of the best female psychologists in Islamabad will show. Look for a psychologist's experience, reviews, and degrees to determine which psychologist you want to book an appointment with.
Book Your Appointments With the Best Psychologists in Islamabad
Healthwire has now made connecting with top psychologists in Islamabad more accessible, fast, and easy. You can now book an appointment instantly with a male or female psychologist of your choice in Islamabad, anywhere anytime.
Healthwire has a wide network of therapy specialists from all over Pakistan who are practicing in well-reputed government and private hospitals and psychology clinics. Our best psychologists and counselors are recognized for providing exceptional mental healthcare.
To book an appointment with the best psychotherapists in Islamabad you can visit Healthwire or call 04232500989. You can also opt for "online consultation" with our expert psychologists anywhere all over Pakistan, subject to their availability hours.
Psychologists in Top Hospitals of Islamabad
Doctors for Treatment in Islamabad
Male/Female Psychologists
Frequently Asked Questions (FAQs)
What is the fee range of the best Sonologists in Pindorian, Islamabad?
The fee for a consultation with the best Sonologists in Pindorian, Islamabad ranges between 500-4000 (PKR).
How can I book an appointment with the best Sonologists in Pindorian, Islamabad?
To book an appointment with the best Sonologists in Pindorian Islamabad you can call at 04232500989 or click on the Book an Appointment option.
Are there any hidden charges while booking an appointment with the best Sonologists in Pindorian, Islamabad via Healthwire?
No, there are not any extra or hidden charges to book an appointment with the best Sonologists in Pindorian, Islamabad via Healthwire.
How can I connect with the best Sonologists from Pindorian, Islamabad?
Visit Healthwire or download our app to get connected with the best Sonologists in Pindorian, Islamabad, anywhere, anytime.
Do the Sonologists in Pindorian,Islamabad provide emergency services?
Yes, the Sonologists in Pindorian, Islamabad provide 24/7 emergency services to the patients.