Overview of Anorexia Nervosa
Anorexia Nervosa Meaning in Urdu
یہ بیماری صرف کھانے سے متعلق ہے جس کی وجہ سے بہت سے افراد غیر متوازن غذا کے ساتھ ساتھ متوازن غذا کا استعمال ترک یا بہت کم کر دیتے ہیں تا کہ ان کے وزن میں اضافہ نہ ہو۔ اس بیماری کے شکار افراد اپنی جسمامت میں بہتری لانے اور اسے برقرار رکھنے کے لیے بہت زیادہ کوشش کرتے ہیں۔ اس مقصد کے لیے وہ بہت سی غذائیں استعمال نہیں کرتے بلکہ چند غذاؤں تک اپنی زندگی کو محدود کر لیتے ہیں۔ اس بیماری کے علاج کی طرف اگر توجہ نہ دی جائے تو یہ ایک نفسیاتی بیماری کی شکل بھی اختیار کر سکتی ہے۔
Anorexia (بھوک کی کمی) (pronounced as an-O-REK-see-uh) Nervosa, also known as anorexia is an eating disorder. It is often characterized as an intense fear of gaining weight, abnormally low body weight, and a misleading version of body weight. People suffering from anorexia nervosa have immense control over their body shape and weight that they use extreme measures for this and it ends up interfering with their lives and health in general.
To maintain their shape and weight, anorexic people strict their diet. They can even misuse diuretics, diet aids, enemas, laxatives and vomits to control their calorie intake. They may also opt for extreme exercise in this regard. No matter how much weight they lose, they continue to fear extremely their body weight.
Anorexia nervosa is not just about food. It is an extremely unhealthy eating disorder that can be life-threatening at times. The sufferers even think of this as a coping mechanism for emotional stress. They think thinness is linked with their self-worth.
It can take over the life this much that it becomes difficult to control it. However, with appropriate treatment, you can change your lifestyle and it can help in getting back to healthy eating habits and reversing some of the serious health complications of anorexia nervosa.
Who Suffers From Anorexia Nervosa?
This eating disorder is more common in females than males. But, this rate is increasing among males. This eating disorder risk is more in actors, dancers, models, and athletes where weight or appearance is important.
People suffering from anorexia are more of those who perform well in school, high achievers, work, sports, and other activities. These people are inclined towards perfectionism and have depressive, anxious, and obsessive symptoms. It can develop at any time in people but is more common during puberty.
How common is Anorexia Nervosa?
As per studies, about 9% of the population worldwide is affected by this eating disorder and out of which 1%-2% are affected by anorexia nervosa. About 0.3% of adolescents are affected by it.
Signs and Symptoms of Anorexia Nervosa
The symptoms and signs of anorexia can be physical, behavioural and emotional. The physical symptoms are linked with starvation. Behavioural and emotional signs include unrealistic perceptions about body image.
It is not easy to observe signs and symptoms of anorexia nervosa as low body weight is perceived differently by different people. Besides, some people may not be extremely thin. Plus, anorexic people can easily disguise their eating habits, thinness and physical health issues.
Physical Symptoms and Signs of Anorexia Nervosa
Physical signs and symptoms of anorexia nervosa include
Fainting or dizziness
Thin appearance
Extreme weight loss and unable to gain weight
Fatigue
Abnormal blood count
Bluish discolouration of fingers
Downy and soft hair covering the body
Thin hair that breaks easily
Menstrual imbalance or absence
Yellow and dry skin
Constipation
Irregular heart rhythm, (Arrhythmia)
Cold intolerance
Dehydration
Low BP
Arms and legs swelling
Eroded teeth
Calluses on the knuckles (due to induced vomiting)
Anorexia is often confused with bulimia. However, in anorexia nervosa, people are normally underweight while in bulimia they are overweight.
Behavioural and Emotional Symptoms of Anorexia Nervosa
Behavioural and emotional signs and symptoms of anorexia may include:
Refusing to eat or skipping meals
Preoccupation with food (i.e. cooking extravagant meals for others but do not eat for themselves)
Making excuses to eat food
Eating only "safe" foods that are low in calories and fats
Spitting food after chewing
Have eating rituals or adopting a rigid meal
Avoid eating in public
Fear of gaining weight
Frequent looking in the mirror to check body weight and appearance
Wearing layers of clothes
Complaining about body parts that are fat
Insomnia
Irritability
Decreased interest in sex
Social withdrawal
Lack of emotions
Feeling of hopeless and worthless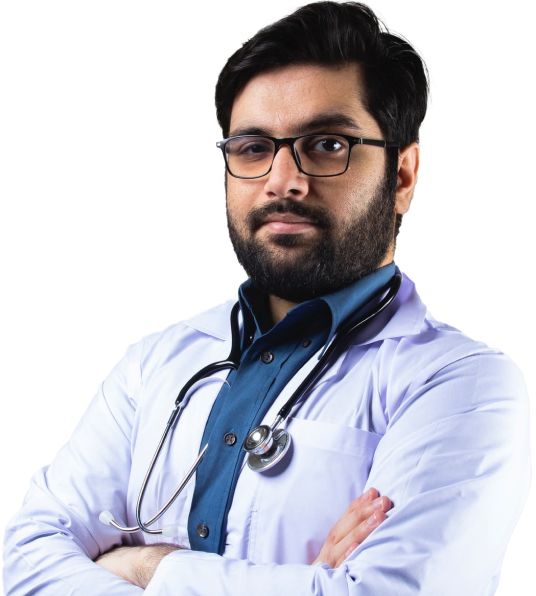 Causes of Anorexia Nervosa
The exact cause and reason of anorexia nervosa are unknown. Just like other diseases, it can be due to various factors such as a combination of environmental, psychological, and biological factors.
Biological Factors – It is not completely known whether genes play a major role in this or not. However, certain genetic changes or mutations can put a person at a higher risk of anorexia nervosa. Some people may have an inbuilt genetic tendency towards perseverance, sensitivity, and perfectionism – and all these traits are linked with anorexia.
Psychological Factors – People with anorexia may also be suffering from obsessive-compulsive disorder (OCD). Due to this, they stick to strict diet plans and can even avoid food despite being hungry. Due to their OCD and perfectionist behavior, they always perceive that they are not thin enough. They may also suffer from anxiety and reduce or restrict their eating habits.
Environmental Factors – The culture of the west now even overemphasize thinness. Worth and success are often linked with it. Making matters worse, peer pressure plays a role and it fuels the desire to be thin, especially in the case of young females.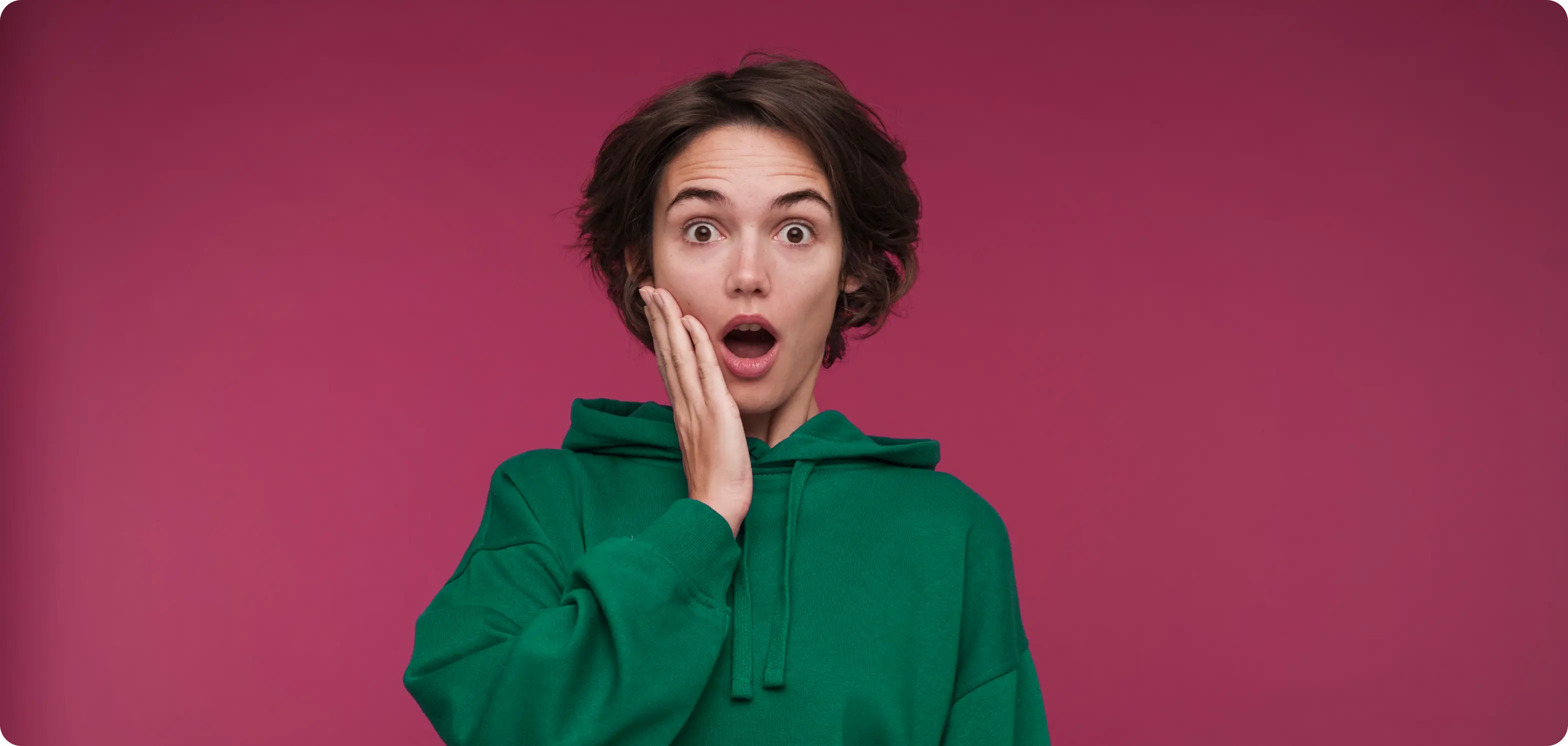 Risk Factors of Anorexia Nervosa

It is more common in females as compared to males, but the rate in later life is increasing. It is more common in teenagers and is rare in people above 40 years of age. Teens are at more risk due to puberty.

There are certain risk factors that are linked with anorexia nervosa:

Genetics – If there is any change in the genes, it can put some people at higher risk of developing anorexia. If anyone has a family history of anorexia, the risk is higher.
Dieting – One of the leading risk factors of anorexia nervosa is dieting. There is a strong link here because symptoms of starvation and anorexia overlap. Starvation is extremely dangerous for our body as it affects brain health and leads to mood swings, anxiety, and even reduced appetite. This can cause the person to restrict eating as well.
Transitions or Changes – Whether it's a death, relationship breakup, illness of a loved one, new school, job, or home, it can cause stress and ultimately increases the risk of anorexia nervosa.

Complications Due to Anorexia Nervosa

Anorexia nervosa can lead to severe health complications. In severe cases, it can be life-threatening even if someone is not underweight. It is due to an imbalance of the electrolytes (potassium, sodium, or calcium) and arrhythmias or abnormal heart rhythms.

Other health complications of anorexia nervosa include:

If a person becomes severely malnourished due to anorexia nervosa every organ of the body is affected even the kidneys, heart, and even brain. This damage can be so severe that it can't be reversed even when the anorexia is under control.

Apart from physical health complications, anorexic people also suffer from various mental health issues such as:

Anxiety, depression, or mood disorders
Obsessive-compulsive disorder (OCD)
Personality disorders
Addiction, substance misuse or alcohol
Suicidal thoughts, self-injury, or suicidal attempts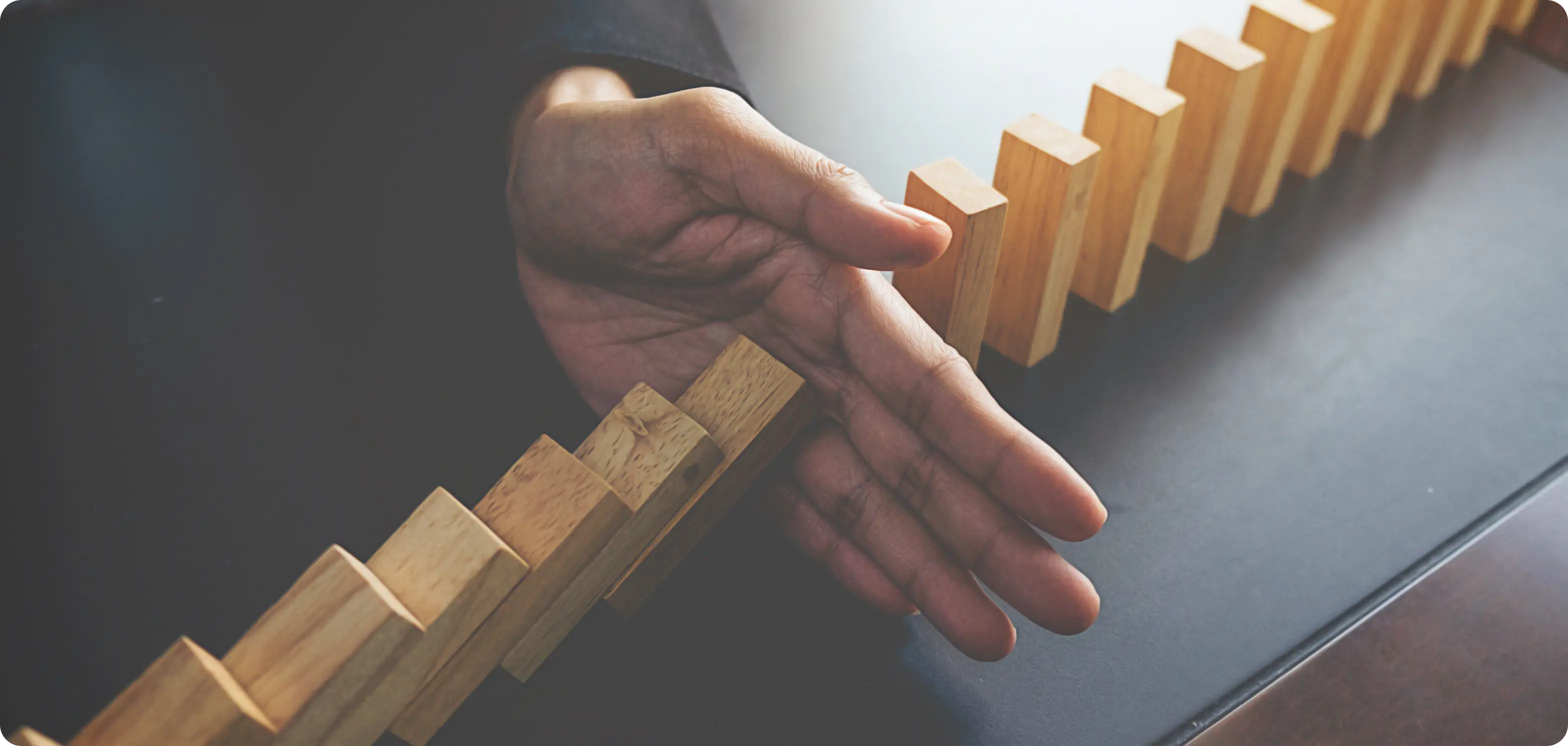 Prevention
There is no concrete way to prevent anorexia. Your doctor such as family physicians, pediatricians, or internists would help you identify the triggers of anorexia to prevent its severity of anorexia.
You must be mindful of your surroundings as well. You need to observe if there is any friend or family member who suffers from severe dietary habits, low self-esteem, or fear about body weight or appearance, try talking to them. This may not completely help them in preventing eating disorders but it can help them by opting for healthier behavior, eating, or treatment options.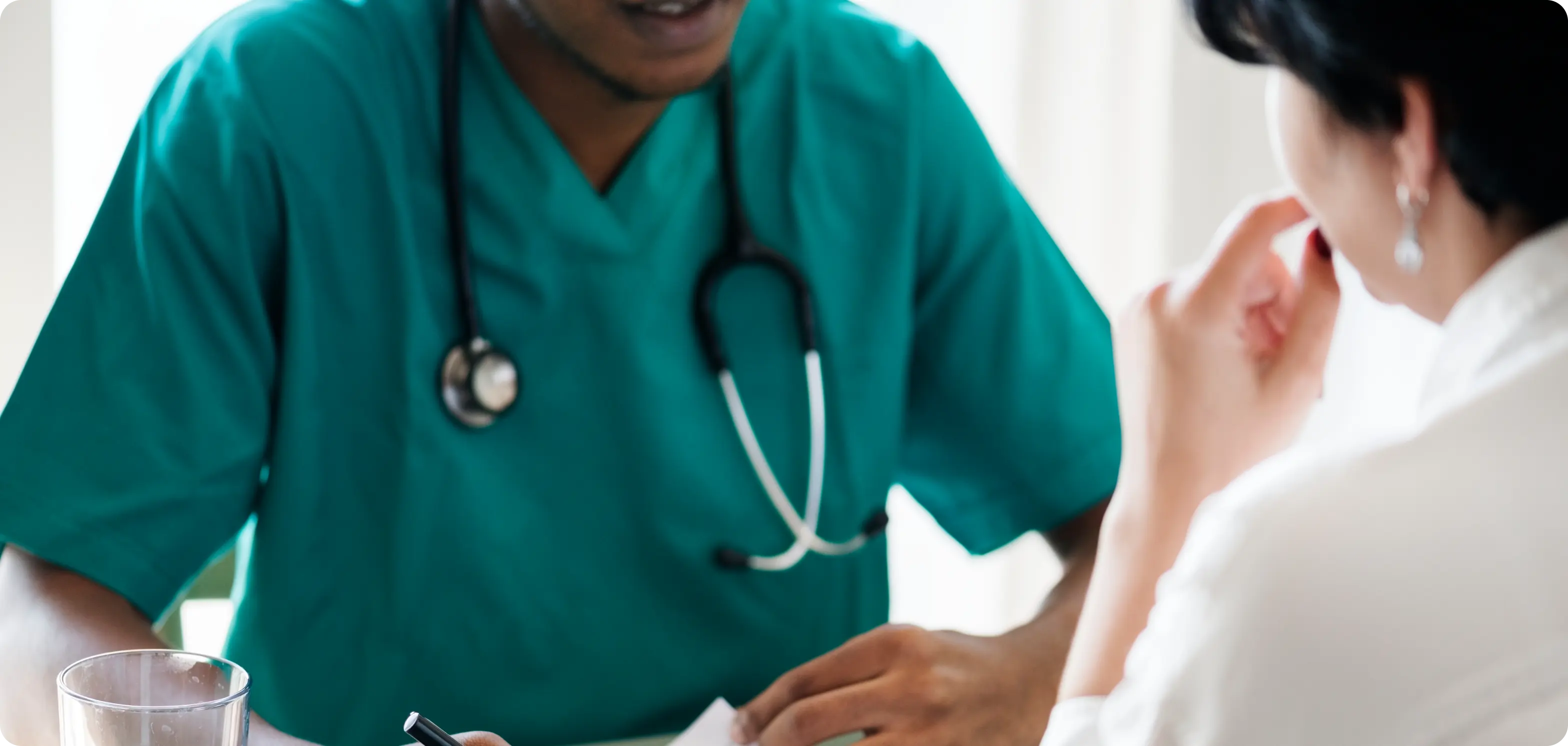 Diagnosis
If your healthcare provider suspects that you suffer from anorexia nervosa, she or he will recommend several tests to completely diagnose the disease and rule out other illnesses.
These tests and exams generally include:
Physical Health Examination – It includes measuring your weight, height, checking your vital signs such as blood pressure, heartbeat and temperature. Your doctor would also check your nails and skin and monitor your heart health, lungs, and abdomen.
Laboratory Tests – In this, the doctor would recommend a complete blood count (CBC) test or other specialized blood tests to check protein and electrolyte levels as well as thyroid, liver, and kidney functions. You may also be required to take urinalysis.
Psychological Examination – In this, the doctor would inquire about your mental health and how you feel in general. He/She will also ask about your eating habits. You may be required to undergo a psychological self-assessment questionnaire.
Other Tests or Examination – To check the bone density you may also undergo an X-ray examination in order to check for broken bones or stress fractures or to check heart problems or pneumonia. ECG tests may also be conducted to check the heart abnormalities.
Treatment of Anorexia Nervosa | When to Consult a Doctor
There may be a need for emergency treatment in the extreme cases of anorexia nervosa such as dehydration, kidney failure, malnutrition, irregular heartbeat.
Emergency or not, the challenge in treating anorexia is still there. The reason is that people suffering from anorexia deny that they are suffering from an eating disorder. They are so terrified of gaining weight that they oppose any help or effort offered to them. Just like any eating disorder, anorexia nervosa also needs a comprehensive and customized treatment plan for each patient.
The treatment goal is to restore the healthy weight of a person, treat mental health issues, create long-term behavioural changes and correct distorted ways of thinking.
Treatment for anorexia nervosa involves a combination of the treatment methods:
Psychotherapy – Involves counselling an individual based on behavioural and cognitive therapy of a person suffering from an eating disorder. This treatment includes practical techniques in adopting a healthy and positive attitude towards weight and food.
Medication – To help the anxiety and depression due to eating disorders certain medications such as SSRIs or selective serotonin reuptake inhibitors are given by doctors. Some antidepressants may also be recommended to help stimulate appetite or sleep. Other medications can also be recommended to control behavioural issues toward managing healthy body image perception.
Nutritional Counselling – This treatment is devised as per the need of each patient for healthy food intake to restore normal body weight. This therapy focuses on the importance of a healthy diet and nutrition.
Family or Group Counselling – For treatment of any illness and especially anorexia, the support of family is essential. It is necessary that family members understand the signs and symptoms of anorexia nervosa. People who suffer from anorexia or other eating disorder can benefit from this therapy. In this, groups are formed and people can benefit by supporting each other, sharing their feelings, concerns, problems and same experiences.
Hospitalization – This treatment plan is needed in case of extreme cases of anorexia such as extreme weight loss, malnutrition, serious physical or mental health issue such as depression or risk of committing suicide. In this treatment, the patient may require to be fed via IV or feeding tube.
Doctors to treat Anorexia Nervosa
Last updated on Monday 26/09/2022
Dietitian, Nutritionist | MBBS, MSc
Health Clinic (Askari IV)Rs 2000
Dr. Ayesha Abbas ClinicRs 2000
Nutritionist, Dietitian | BSC, MSC
Aesthetic Skin Care ClinicRs 2000
Doctors to treat Anorexia Nervosa in Pakistan
Speciality for Anorexia Nervosa
Hospitals to Treat Anorexia Nervosa in Pakistan