Overview of Vulvodynia
Vulvodynia Meaning in Urdu
اس بیماری کی وجہ سے خواتین کے اعضائے مخصوصہ کے بیرونی حصے میں درد شروع ہو جاتا ہے۔ یہ درد تمام عمر کی خواتین کو متاثر کر سکتا ہے۔ یہ درد عام طور پر تین ماہ تک جاری رہتا ہے اور اس کی بنیادی وجہ بھی معلوم نہیں ہوتی۔ اس درد کی وجہ سے خواتین کو جنسی عمل کے دوران تکلیف کا سامنا کرنا پڑتا ہے۔ اس بیماری کو عام طور پر دو اقسام میں تقسیم کیا جاتا ہے۔ اس کی پہلی قسم لاحق ہونے کی صورت میں اعضائے مخصوصہ کے بیرونی حصوں میں مختلف اوقات میں درد لاحق ہوتا ہے، جب کہ دودری قسم کی وجہ سے کافی دیر ایک جگہ بیٹھنے یا جنسی عمل کے دوران درد لاحق ہوتا ہے۔
Vulvodynia (pronounced as vul-voe-Din-e-uh) is chronic pain or discomfort that a patient suffers from around the opening of vulva (vagina). It can last for about 3 months without any identifiable cause.
The burning, pain, or irritation linked with the vulvodynia can make it extremely uncomfortable to sit for a longer period of time. It can also cause severe pain during intercourse. The vulvodynia can last for about several months to years.
Vaginal and vulvar pain are the common symptoms that you are suffering from other health conditions such as infections and skin disorders. Vulvodynia is different from them. There isn't any specific symptom for the vulvodynia. The pain due to vulvodynia can be extremely painful that can affect your daily life activity.
Prevalence of Vulvodynia
Vulvodynia can affect females of all age groups. It has an estimated (9-12)% prevalence worldwide.
Who Suffers from Vulvodynia?
The female age group (20-60) years of age normally suffers from vulvodynia while a person of any age can suffer from it.
How Common is Vulvodynia?
Vulvodynia is one of the most common causes of chronic pain in people who are on their periods and during painful intercourse (dyspareunia).
Even then, it is extremely hard to know how common is vulvodynia as the researchers don't know its exact cause. Many people get misdiagnosed or are diagnosed with other illnesses that involve chronic pain and miss the vulvodynia.
Doctors Treating Vulvodynia
0 Doctors Available
Signs and Symptoms of Vulvodynia
The major vulvodynia symptom is the continuous pain around the vagina or vulva. The vulva usually looks normal. The pain is normally:
Stinging, burning, sore, or throbbing
Triggered by touch such as during inserting a tampon or during sexual activity
Worse while sitting
Constantly in the back
Limited to the vulva or opening of the vagina
Sometimes the pain is spread over a whole genital area or around the anus
Some females also suffer from other problems linked with this such as painful periods, interstitial cystitis (a painful bladder condition), irritable bowel syndrome (IBS), and vaginismus (a condition where the muscles around the vagina tighten involuntarily).
Continuous pain in the vulva can reduce the sex drive, affect relationships, and can even lead to low mood or depression.
Types of Vulvodynia
Vulvodynia has two types based on the origin of the pain. The types of vulvodynia are as follows:
Localized Vulvodynia
Just as the name indicated, the pain in localized vulvodynia is linked to only one spot such as in your clitoris or vulvar vestibule. The Vulvar vestibule is love between the opening of the urethra and between your vaginal lips (inner labia). While the clitoris is a small, bead-like organ present at the top of the vulva. Localized vulvodynia is at times also known as vulvar pain syndrome.
Generalized Vulvodynia
At times the pain is not just limited to one spot. Rather, a patient suffers from it in different parts of the vagina or vulva. You may also suffer from pain throughout the vulva as well.
Vulvodynia can be unprovoked or provoked as well. It means that in provoked vulvodynia, a person would suffer pain and irritation due to touching or during any activity. In the case of unprovoked vulvodynia, you would feel the pain even without touching or without any activity.
Causes of Vulvodynia
The researchers are still unable to find the exact cause of the vulvodynia. But, the possible causes and contributing factors are:
Previous vaginal infections
Sensitive skin or allergies
Irritation or injuries of the nerves that surround your vulvar region
Hormonal changes in the body
Weakness or muscle spasm in the pelvic floor
Nerve injury
Hypersensitivity to the yeast infections
Genetic factors that can make the vulva respond poorly to the chronic inflammation
Frequent use of antibiotics
History of sexual abuse
Childbirth or previous surgery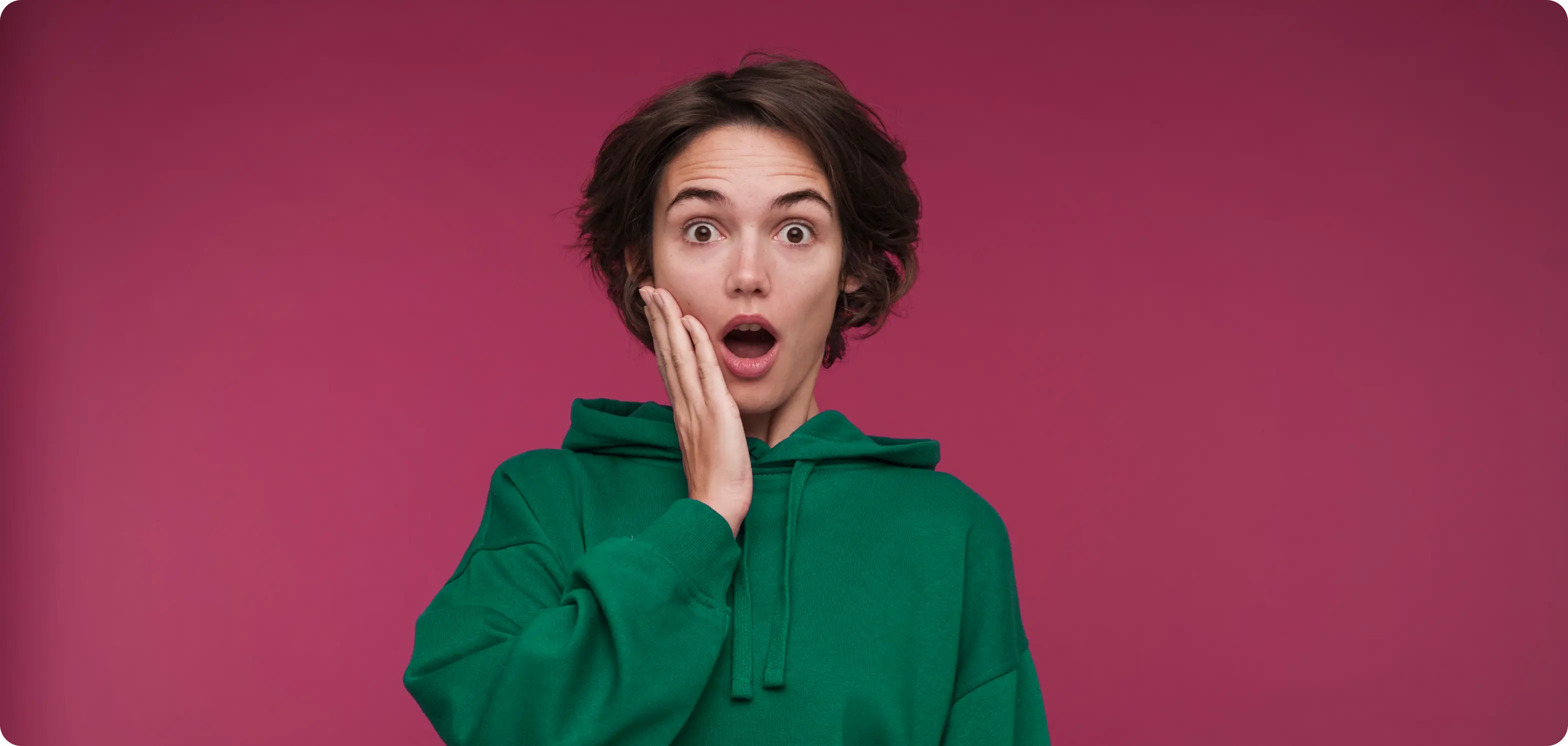 Risk Factors of Vulvodynia

As discussed in the vulvodynia causes, there is no single concrete cause of vulvodynia. The same is the case with the risk factors. However, the risk of vulvodynia is increased due to:

Sleep disturbances such as sleep disorders
Chronic pain, in general,
Neuropathic type pain disorder etc

Health Complications Due to Vulvodynia

Vulvodynia is a painful condition, It can be very frustrating and affect your sexual health life, and intercourse and can even lead to emotional problems. For example, the fear of intimacy (sex) can cause muscle spasms around your vagina- a condition known as vaginismus. Other health complications lead to:

Sleep disturbance
PTSD
Relationship problems
Altered body image
Decreased quality of life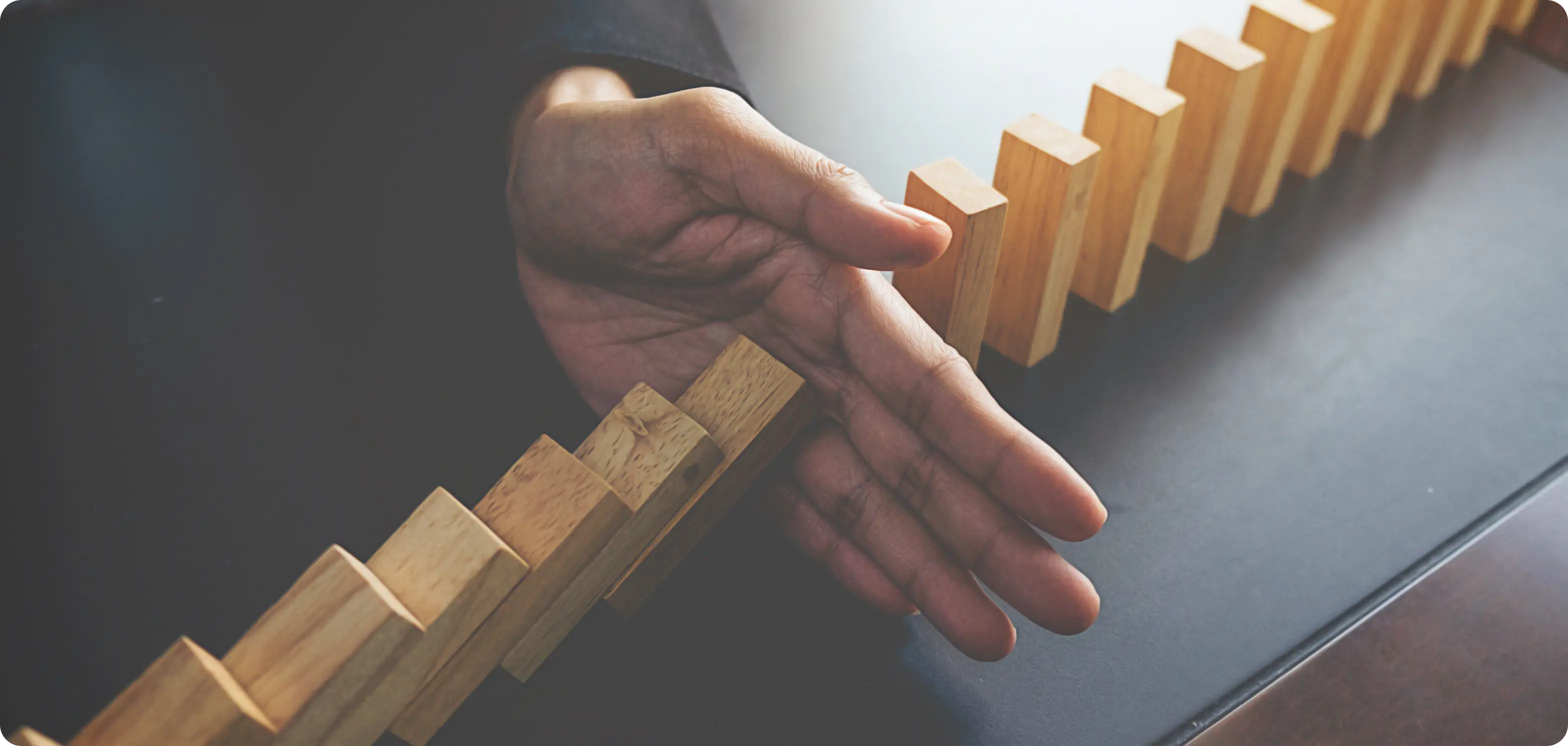 Prevention
Prevention or Things You can do to help with Vulvodynia
There is no way that you can prevent vulvodynia. However, certain things can help you with reducing vulvodynia symptoms.
Wear loose-fitting cotton skirts or trousers
Apply cool gel packs to your vulva to soothe the pain
Avoid scented products such as feminine wipes and bubble baths
Apply petroleum jelly on your vulva before going swimming to protect the vulva from chlorine
Try not to avoid intercourse or touching as it can make your vulva more sensitive. If the intercourse is painful, then try another position to reduce the pain. If it is still there then you must visit a doctor.
Avoid stress as it can lead to vulvodynia or even trigger the existing painful symptoms
Use a donut-shaped cushion that can help you with the pain while sitting.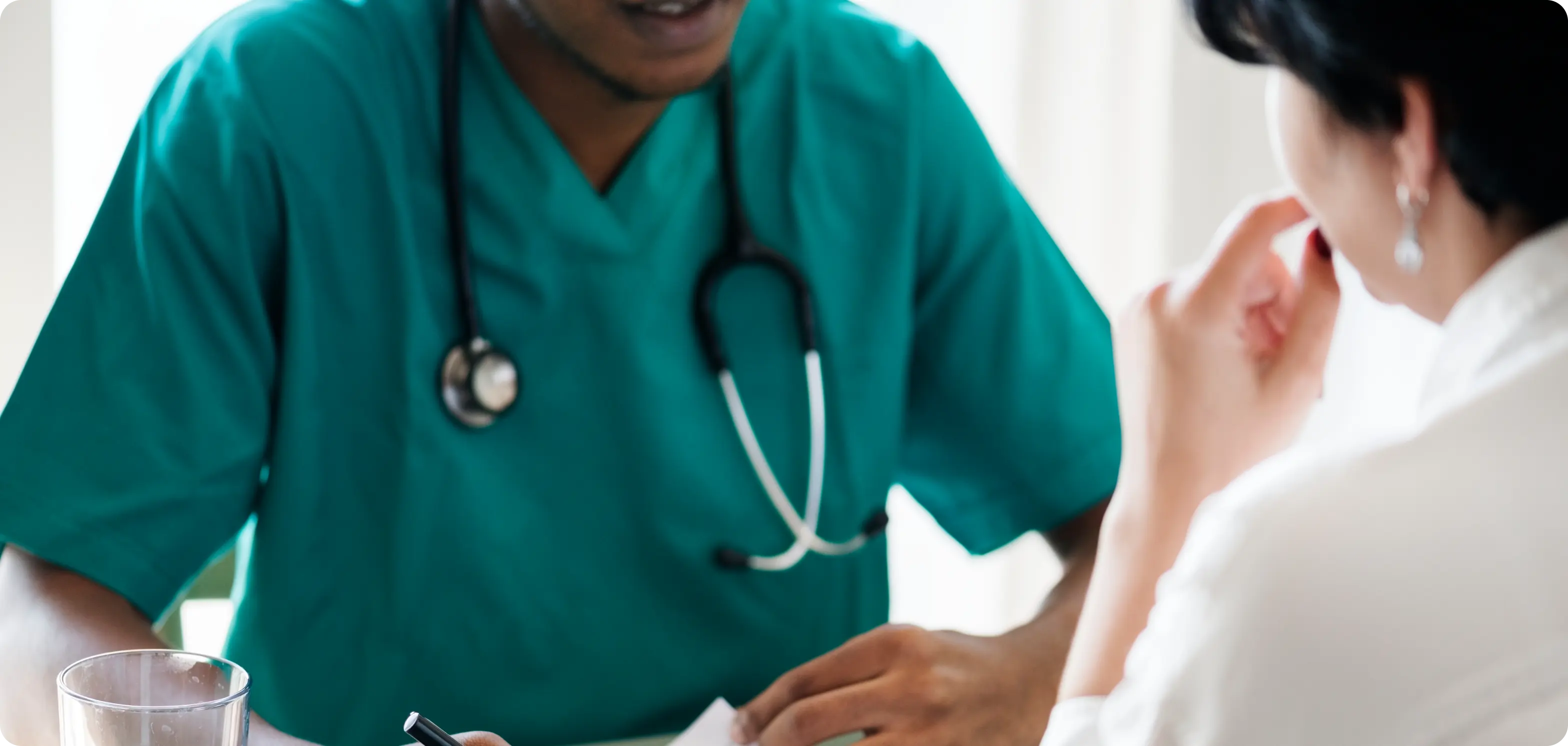 Diagnosis
For the vulvodynia diagnosis, your healthcare provider would:
Ask about your medical history, sexual health, and surgical history. This helps your doctor in the diagnosis and exactly where and how much pain you are suffering from.
Pelvic Exam to check the external genitals and vagina for any concerning signs that are causing the symptoms. The doctor might also take samples of the cell to check if there is any infection.
Cotton Swab Test is also done by the doctor to locate the exact areas of pain in the vulvar region of the patient.
A biopsy would also be done to examine the area further to find anything concerning or locate any sore.
Treatment of Vulvodynia | When to Consult a Doctor
There are many ways to the vulvodynia treatment. However, it depends from patient to patient along with the severity of the case.
Let's have a look at treatment options for vulvodynia.
Volvodynia Home Remedies
Certain lifestyle modifications can help you in preventing and relieving the symptoms of vulvodynia. These are:
Use a detergent that is dermatologically approved
Avoid fabric softener on your panties.
Use white, soft, and unscented toilet paper
Wear underwear that is 100% white cotton
Use white and 100% cotton tampons and menstrual pads
Avoid wearing scented soaps, creams, tampons, pads, spermicides, or contraceptive creams
Avoid pools with a lot of chlorine and hot tubs
Rinse your vulva with cool water after peeing and having intercourse.
Avoid any food that makes your urine more irritating. This includes beans, greens, chocolate, berries, and nuts
Wear loose-fitting skirts or pants
Avoid wearing pantyhose
Remove wet or damp suits as soon as you can
Keep your vulva dry and clean
After bathing, you need to gently pat your vulva dry and apply plant-based or vegetable oil to protect it.
Ease the Pressure
You can also opt for some activities that can help you in easing the pain of your vulva. To get relief from the pain you can:
Use a lubricant that is water-soluble during intercourse (sex)
Sit on a doughnut-like foam
Avoid riding a bicycle or horse as it put pressure directly on the vulva
Get Relieved from Pain
The following steps can help you with the vulvar pain
Try using a heating pad
Soak yourself in a lukewarm or cool sitz bath
Try any relaxing technique
After intercourse or sex apply a frozen gel pack or ice wrapped in a clean towel on the affected area
Medical Vulvodynia Treatments
The vulvodynia treatment takes time. Finding the right treatment or combination of treatments to help you in relieving pain from vulvar pain involves error and trial. It might also be possible that treatment may not look like working at the start but show positive results at the end.
Let's have a look at these treatments
Topical Medications
Your doctor would recommend ointments or creams that can help you either stabilize the nerves or numb your vulva. The doctor might also prescribe such topical creams that contain only estrogen or a mixture of both progesterone and estrogen.
Oral Medication
Anticonvulsants and antidepressants may also be recommended by the doctor. These are taken orally to relieve nerve pain.
Nerve Blocker
The doctor may also recommend a nerve-blocking injection. It would prevent the pain signals from traveling from the nerve to your brain.
Physical Therapy
Physical therapy can help your pelvic floor muscles by releasing tension. It can also help in reducing the muscle spasm of the pelvic floor. In vulvodynia the muscle spasm is common. Physical therapy in this case would involve stretching, strengthening, and lengthening the weak muscles of the pelvic floor.
Surgery
Vestibulectomy surgery is also recommended for patients who suffer from localized vulvodynia. This surgery is done in such patients whose condition and pain do not improve with conservative treatment in case of localized vulvodynia. In this treatment, the doctor removed the pain-causing tissue in your vulva.
Counseling
You can also visit a counselor for individual counseling or couple counseling or sexual health therapy. It can help you improve your mental health, especially your sexual relationship with your partner that has been affected by vulvodynia.
Acupuncture can also help in reducing pain due to vulvodynia and improve sexual dysfunction as well. However, more research is needed on this.
In case of any concerning signs and symptoms, you can easily reach out to the best gynecologists via Healthwire.
Doctors to treat Vulvodynia in Pakistan
Speciality for Vulvodynia
Hospitals to Treat Vulvodynia in Pakistan