Best Male Oncologist in Hyderabad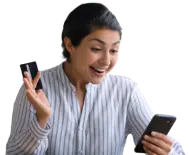 Get 10% Discount
On Your Online Payments
Book an appointment with doctor and pay online to get flat 10% discount.
2 Male Cancer Specialist available in Hyderabad
Also known as a Cancer doctor, Oncology Doctor, Medical Oncologist, Cancer Surgeon, Cancer Specialist, Mahir-e-Sartan, کینسر کے سپیشلسٹ ڈاکٹر and ماہر سرطان.
Sort by :
Oncologist | MBBS
Quaid-e-Azam Centre ( Cantonment )
Oncologist | MBBS
Isra University Hospital (Hyderabad) ( Isra Village )
Need Help?
If you face any issue, feel free to contact us. We provide 24/7 support to assist your problems
Male Oncologist in Other Cities