Top Certified Doctors in I 9, Islamabad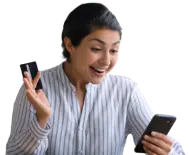 Get 10% Discount
On Your Online Payments
Book an appointment with doctor and pay online to get flat 10% discount.
1 Doctors available in I 9
Sort by :
Need Help?
If you face any issue, feel free to contact us. We provide 24/7 support to assist your problems
Healthcare Services in I 9, Islamabad
Healthwire believes in providing a seamless experience of medical healthcare services to everyone in I 9, Islamabad. I 9 is a densely populated, diverse location and thus a hub of medical facilities in Islamabad. People from all over Islamabad visit various specialists of I 9 for their health issues, making I 9 the main location for the healthcare facilities, hospitals, clinics, doctors, specialists etc.
Specialities in I 9, Islamabad
In order to help you, we have got a list of the best doctors from various specialities in I 9, Islamabad. All the listed certified doctors in I 9 are experts in their field. All of these specialists have advanced medical skills and are practising in various government and private healthcare sectors.
These specialists are general physicians, various surgeons, cardiologists, gynaecologists, cosmetologists, dermatologists, dentists, diabetologists, neurologists, psychologists, psychiatrists, ENT specialists etc. All these specialists are providing their services to humanity 24/7.
Services of Doctors in I 9, Islamabad
The doctors in I 9, Islamabad are highly skilled, committed and adhere to the privacy of their patients. These doctors provide a full spectrum of treatment for various illnesses, preventive medicines and personalized treatment plans to patients.
Some of the common and major services provided by them include:
Complete health examination
Diagnosing and treating various diseases
Medication prescription
Pre and post-operative care
Surgical treatment of various disease
Vaccination
First Aid
Emergency service etc
Book an Appointment with Best Doctors in I 9, Islamabad
We at Healthwire help you locate and book your appointments with the best doctors in Pakistan near you as per your requirements at an affordable fee range.
Book an appointment with the top doctors in I 9 Islamabad, by calling at [042-32500989/021-37130261] or schedule your appointments with the doctors by booking an Online Appointment through our website or by downloading the Healthwire app .