Top-Certified Respirologist in Multan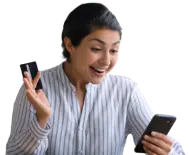 Get 10% Discount
On Your Online Payments
Book an appointment with doctor and pay online to get flat 10% discount.
1 Pulmonary Specialist available in Multan
Also known as Pulmonologist, Respiratory Physician, Chest Physician, Pneumologist and ماہر تنفس
Sort by :
Respirologist • Pulmonologist | MBBS,MCPS,FCPS
Islamabad Diagnostic Centre (Multan) ( Lalazar Colony ) Rs 1500
Need Help?
If you face any issue, feel free to contact us. We provide 24/7 support to assist your problems
Respirologists
Respirologists are specialized health experts that treat and diagnose diseases and disorders of the respiratory system. Our respiratory system is composed of lungs and associated organs that help you in breathing.
In case a person is suffering from cough and flu that is short-lived they might consult with a general physician. But if the cough, asthma, or shortness of breath is long term then you might have to schedule an appointment with a respirologist.
Respirologists in Multan
Multan - the capital and city of the Multan division. It is a major economic and cultural center of southern Punjab. It is the 7th largest city in Pakistan and hence is the hub of advanced medical healthcare facilities in Southern Punjab.
From consultants to specialists, you can easily find the best doctors as per your need. Consultation with the experienced and best respirologist in Multan is now just a click away via Healthwire.pk.
Common Names of Respirologists in Multan
Some common names of a respirologist are as follows:
Pulmonologist
Respiratory Physician
Chest Physician
Pneumologist
Common Diseases and Disorders Treated by Respirologists in Multan
A respirologist in Multan can treat the following breathing-related disorders and diseases:
Cystic fibrosis
Sarcoidosis
Aspergillosis
COVID-19
Interstitial lung disease
Pulmonary Fibrosis
Work-related lung disorders such as overexposure to asbestos and coal or cotton dust
Allergies
What Types of Treatments Do I Expect from a Top Respirologist in Multan?
Respirologists in Multan can perform the following treatment methods. Such as:
Pulmonary hygiene
This procedure is to clean any mucous and fluid build-up in the chest.
Airway Ablation
Respirologists perform this procedure to open the blocked air passages so that the breathing process can be made easy.
Biopsy
It is an invasive procedure, in which a sample of tissue is taken to diagnose a particular disease.
Bronchoscopy
With the help of a tiny camera, the insides of the lungs are assessed so that the disease can be diagnosed. This process is also important for the assessment of the disease spread in the lungs.
Respirologist in Multan- Book Appointment
Healthwire has made the query of "respirologist near me" easy to find and connect with.
Now you can easily book an appointment with qualified and expert respirologists from every part of Multan. Healthwire's male and female respirologists in Multan are famous for their holistic treatment.
Our best respirologists in Multan are practicing in well-reputed hospitals and private clinics. For any queries and ambiguities, you can always reach out to us at healthwire.pk.
To book an appointment with the top 10 respirologists in Multan you can visit www.healthwire.pk or call 04232500989. You can also opt for an online video consultation anywhere from all over Pakistan with our specialists, subject to their availability hours.
Male/Female Respirologists
Frequently Asked Questions (FAQs)
What is the fee range of the Respirologist in Multan?
Depending upon the doctor's practicing hospital, education and experience, the fee for a consultation with a Respirologist is between 500-3000 (PKR).
How can I book an appointment with the top Respirologist in Multan?
To book an appointment, find the list of the top Respirologist in Multan or call 04232500989. You can also opt for the video consultation anywhere in Pakistan with the Respirologist, subject to their availability hours.
How can I find the best Respirologist near me in Multan?
Visit Healthwire or download the healthwire app to get connected with the best Respirologist near you in Multan.
How can I find the most experienced Respirologist in Multan?
To connect with the most experienced Respirologist in Multan visit Healthwire. Search for the speciality you are looking for, and you'll be directed to a list of Respirologist in the Multan. Visit the doctor's profile to review the experience of any doctor.
How do I choose a Respirologist?
Finding and connecting with a good doctor is important for proper diagnosis and treatment. You need to consider the following points before you visit a doctor:
Make sure the doctor is PMC verified
Make sure the doctor is experienced
Check for the reviews about the doctor
Check the services that the doctor is offering
Check the hospital in which the doctor is practicing