Top Veterinary Doctors in Multan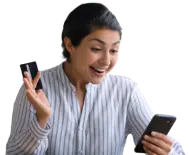 Get 10% Discount
On Your Online Payments
Book an appointment with doctor and pay online to get flat 10% discount.
1 Animal Doctor available in Multan
Also known as Veterinary specialist, Vet doctor, Veterinary physician, Doctor of veterinary medicine, Animal doctor, Animal specialist, Veterinarian, Veterinary surgeon, Dangar doctor and ڈنگر ڈاکٹر
Sort by :
Need Help?
If you face any issue, feel free to contact us. We provide 24/7 support to assist your problems
Veterinary Medicine
Veterinary medicine or veterinary science is a specialized medical field that is concerned with the diagnosis, treatment, control and prevention of the diseases of both domestic and wild animals. This medical field also deals with the prevention of diseases from animals to humans.
Who is a Veterinary Doctor?
A veterinary doctor or animal doctor is a medical specialist who is responsible for treating injured or diseased animals. Veterinary doctors are experts in diagnosing, treating, preventing and controlling diseases of animals (domestic and wild both).
Types of Veterinary Doctors
Just like other specialities, veterinary doctors too can also pursue countless specialities and subspecialties in veterinary medicine. Here are 5 major specialities of veterinary doctors:
Companion Animal Veterinarians- These veterinary doctors are one of the common veterinarians. They are more like primary care veterinary physicians. These veterinary doctors treat diseases, wounds, illnesses, prescribe medication, administer vaccines and even perform surgery.
Veterinary Specialists- These veterinary doctors are experts in a specific field of veterinary medicine such as dentistry, pathology, anesthesiology, surgery etc. These doctors can even opt to specialise in a particular group of animals such as dogs, cats, poultry or even wildlife.
Food Animal Veterinarians- These specialists deal with the animals which are raised for human consumption. They make sure to provide the best preventive care and sanitary conditions for the animals.
Food Safety and Inspection Veterinarians- These veterinarians are experts who are responsible for inspecting livestock and animal products such as dairy, eggs and meat. They make sure that sanitary conditions are properly ensured.
Research Veterinarians- These veterinary doctors are experts who conduct research in the field of veterinary medicine. These specialists work for the government, universities and biomedical research firms.
Common Names of Veterinary Doctors
Veterinary doctors in Multan are also known as
Veterinary specialists
Vet doctors
Veterinary physicians
Doctor of veterinary medicine
Animal doctors
Animal specialists
Veterinarians
Veterinary surgeons
Dangar doctors
ڈنگر ڈاکٹر
Connect with the Best Veterinary Doctors in Multan
Multan- the capital and city of Multan division. It is a major economic and cultural centre of southern Punjab. It is the 7th largest city of Pakistan and hence is the hub of advanced medical healthcare facilities of Southern Punjab. From consultants to specialists, you can easily find the best animal doctors and healthcare centres as per your need. Consultation with the experienced and best veterinary doctors in Multan is now just a click away via Healthwire.pk.
Common Disease and Conditions Treated by Veterinary Doctors in Multan
Diseases and conditions that are treated by veterinarians in Multan are:
Anthrax
Arthritis
Cancer
Dental disease
Diabetes in canine
Distemper in canine
Distemper in feline
Epilepsy in canine and feline
Flea control
Flea bite allergies
Heartworn
Hookworm in feline
Mange
Parvovirus
Rabies (Mad dog disease)
Tetanus
Foot and mouth disease
Vascular disease
Various infections
Digestive issues
Gastric ulcers
Muscular dystrophies
Services and Treatments by Vet Doctors
Services and treatments offered by animal doctors in Multan are:
Diagnosis and treatment of diseases
Livestock consultancy
Prevention and control of animal diseases
Pet emergency care
Anaesthesia
Incisions
Surgical instrument placement
Tissue modification
Suturing
Animal breeding
Animal husbandry
Vaccination
Our top veterinary physician in Multan will carefully examine the condition of your pet or animals and will treat them accordingly.
Best Animal Doctors in Multan- Book Appointment
Now you can easily book an appointment with qualified and expert male and female veterinary doctors near you in Multan. Healthwire's female and male vet doctors in Multan are famous for their best treatment. Our veterinary doctors are practising in the best veterinary hospitals in Multan. For any queries and ambiguities, you can always reach out to us at healthwire.pk.To book an appointment you can call at 04232500989 or opt for an online video consultation anywhere from all over Pakistan with our veterinary specialists, subject to their availability hours.
Doctors for Treatment in Multan
Male/Female Veterinary Doctors
Frequently Asked Questions (FAQs)
What is the fee range of the Veterinary Doctor in Multan?
Depending upon the doctor's practicing hospital, education and experience, the fee for a consultation with a Veterinary Doctor is between 500-3000 (PKR).
How can I book an appointment with the top Veterinary Doctor in Multan?
To book an appointment, find the list of the top Veterinary Doctor in Multan or call 04232500989. You can also opt for the video consultation anywhere in Pakistan with the Veterinary Doctor, subject to their availability hours.
How can I find the best Veterinary Doctor near me in Multan?
Visit Healthwire or download the healthwire app to get connected with the best Veterinary Doctor near you in Multan.
How can I find the most experienced Veterinary Doctor in Multan?
To connect with the most experienced Veterinary Doctor in Multan visit Healthwire. Search for the speciality you are looking for, and you'll be directed to a list of Veterinary Doctor in the Multan. Visit the doctor's profile to review the experience of any doctor.
How do I choose a Veterinary Doctor?
Finding and connecting with a good doctor is important for proper diagnosis and treatment. You need to consider the following points before you visit a doctor:
Make sure the doctor is PMC verified
Make sure the doctor is experienced
Check for the reviews about the doctor
Check the services that the doctor is offering
Check the hospital in which the doctor is practicing