Top Certified Neonatologists in Peshawar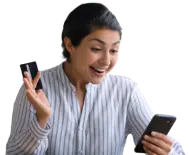 Get 10% Discount
On Your Online Payments
Book an appointment with doctor and pay online to get flat 10% discount.
1 Newborn Baby Doctor available in Peshawar
Also known as Neonatal Doctor, Baby Doctor, Infants Doctor, Neonates Specialist Doctor and نوزائیدہ ماہر
Sort by :
Neonatologist • Pediatrician | MBBS, DCH, DTM & H, MSc
MMC General Hospital ( Pakha Ghulam )
Need Help?
If you face any issue, feel free to contact us. We provide 24/7 support to assist your problems
Neonatologists
Neonatologists are the medical health experts in neonatology. It is a subspecialty of paediatrics that deals with the health issues of newborns especially premature or ill babies.
A neonatologist is responsible for assisting a patient at the time of delivery if the baby is premature, has a birth defect, serious illness or injury. If however, a disease or health issue is diagnosed in a baby before birth then a neonatologist would be involved in consultancy with your gynecologist throughout your pregnancy.
Neonatologists in Peshawar
Peshawar- the capital of Khyber Pakhtunkhwa, is the 6th largest city in Pakistan. Apart from being famous for tourism and food, it is the hub of advanced medical healthcare facilities in the province.
From consultants to specialists, you can easily find the best doctors as per your need. Consultation with the experienced and best Neonatologists in Peshawar is now just a click away via Healthwire.pk.
Common Names of Neonatologists in Peshawar
Neonatologist in Peshawar is also known as
Neonatal Doctor
Baby Doctor
Infants Doctor
Neonates Specialist Doctors
نوزائیدہ ماہر
Common Diseases and Disorders Treated by Neonatologists in Peshawar
Neonatologist in Peshawar is responsible for treating various illnesses and disorders of newborns. Some of the common diseases and disorders include:
Sepsis
Metabolic disorders
Kidney and urinary birth defects
Neonatal abstinence syndrome
Intrauterine growth restriction (IUGR)
Retinopathy of prematurity (ROP)
What Types of Treatments Do I Expect from a top Neonatologist in Peshawar?
Some of the common neonatology services and treatments offered by a top neonatologist in Peshawar are:
Diagnose and treat conditions and illnesses of newborns such as birth defects, breathing disorders and birth defects.
Medically manage the babies born prematurely, critically ill born babies and those who need surgery.
Ensuring proper nutrition of newborns
Stabilizing and treating the newborn having any life-threatening medical health issues.
Providing care to the newborn during C- Section if there is any medical health issue in the baby or mother.
Neonatologists consult and work with other doctors such as paeds and gyne/obs doctor regarding any health condition that affect the babies.
Neonatologists mainly provide services in the newborn ICU and special care nurseries.
Our best-reviewed neonatologists in Peshawar will carefully examine your baby's condition and will draft a customized treatment plan as needed.
Neonatologists in Peshawar- Book Appointment
Healthwire has made the query of "neonatologist near me" easy to find and connect with.
Now you can easily book an appointment with qualified and expert neonatologists from every part of Peshawar. Healthwire's male and female neonatologists in Peshawar are famous for their holistic treatment.
Our best neonatologists in Peshawar are practising in well-reputed hospitals and private clinics. For any queries and ambiguities, you can always reach out to us at healthwire.pk.
To book an appointment with the top 10 neonatologists in Peshawar you can visit www.healthwire.pk or call 04232500989. You can also opt for an online video consultation anywhere from all over Pakistan with our specialists, subject to their availability hours.
Male/Female Neonatologists
Frequently Asked Questions (FAQs)
What is the fee range of the Psychologist in Swat?
Depending upon the doctor's practicing hospital, education and experience, the fee for a consultation with a Psychologist is between 500-3000 (PKR).
How can I book an appointment with the top Psychologist in Swat?
To book an appointment, find the list of the top Psychologist in Swat or call 04232500989. You can also opt for the video consultation anywhere in Pakistan with the Psychologist, subject to their availability hours.
How can I find the best Psychologist near me in Swat?
Visit Healthwire or download the healthwire app to get connected with the best Psychologist near you in Swat.
How can I find the most experienced Psychologist in Swat?
To connect with the most experienced Psychologist in Swat visit Healthwire. Search for the speciality you are looking for, and you'll be directed to a list of Psychologist in the Swat. Visit the doctor's profile to review the experience of any doctor.
How do I choose a Psychologist?
Finding and connecting with a good doctor is important for proper diagnosis and treatment. You need to consider the following points before you visit a doctor:
Make sure the doctor is PMC verified
Make sure the doctor is experienced
Check for the reviews about the doctor
Check the services that the doctor is offering
Check the hospital in which the doctor is practicing