Top Certified Hijama Specialists in Rawalpindi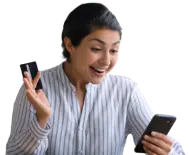 Get 10% Discount
On Your Online Payments
Book an appointment with doctor and pay online to get flat 10% discount.
4 Hijama Specialist available in Rawalpindi
Sort by :
Need Help?
If you face any issue, feel free to contact us. We provide 24/7 support to assist your problems
Hijama
Cupping therapy is an alternative form of medicine in which local suction is created using heated cups. Hijama or wet cupping therapy is a form of one such cupping therapy. It is an ancient holistic medical method known as "medical bleeding". It is also known as a sunnah way of treating diseases.
Who is a Hijama Specialist?
A hijama specialist is a healthcare practitioner who treats patients using wet cupping therapy or hijama. Hijama serves both medicinal and sunnah purposes of curing diseases. However, just like its benefits, it has its limitations as well. So, before you are opting for the hijama, you need to consult your hijama specialist and discuss your health concerns.
Common Names of Hijama Specialists
Hijama specialists in Rawalpindi are also known as
Doctor of Hijama

Alternative Medicine Practitioner

حجامۂ کا ڈاکٹر
Connect with the Best Hijama Specialists in Rawalpindi
Rawalpindi- is a very important commercial, industrial and administrative city of Pakistan. Rawalpindi and Islamabad collectively form the fourth largest metropolitan area in the country. Due to this, Rawalpindi is the hub of advanced medical healthcare facilities in the region. From consultants to specialists, you can easily find the best doctors and healthcare centres as per your need. Consultation with the experienced and best Hijama specialists in Rawalpindi is now just a click away via Healthwire.pk. The hijama specialists are the healthcare providers who normally treat various conditions using wet cupping.
Common Disease and Conditions Treated by Hijama Specialists in Rawalpindi
Diseases and conditions that are treated in a Hijama centre in Rawalpindi are:
Arthritis

Anemia

Fever

Sciatica

Headache

Migraine

Neck and back pain

Chronic lower pain

Indigestion

High blood pressure

Stroke

Hormonal imbalance

Stroke

Acne

Atopic dermatitis

Menstrual period cramping

Nasal congestion

Poor appetite

Infertility etc
Services and Treatments at Hijama Centres
Services and treatments offered in a Hijama centre in Rawalpindi are:
Headaches

Neck and back pain

Sciatica

Blood diseases such as high blood pressure treatment

Rheumatic conditions such as arthritis

Mental health issues treatment
Our top hijama specialist in Rawalpindi will carefully examine your condition and will draft a customized treatment plan as needed.
Hijama Centres in Rawalpindi- Book Appointment
Now you can easily book an appointment with qualified and expert male and female hijama specialists from every part of Rawalpindi. Healthwire's female and male hijama specialists in Rawalpindi are famous for their holistic treatment. Our hijama specialists are practising in the best hijama centres in Rawalpindi. For any queries and ambiguities, you can always reach out to us at healthwire.pk.
To book an appointment you can call at 04232500989 or opt for an online video consultation anywhere from all over Pakistan with our specialists, subject to their availability hours.
Doctors for Treatment in Rawalpindi
Male/Female Hijama Specialists
Frequently Asked Questions (FAQs)
What is the fee range of the Hijama Specialist in Rawalpindi?
Depending upon the doctor's practicing hospital, education and experience, the fee for a consultation with a Hijama Specialist is between 500-3000 (PKR).
How can I book an appointment with the top Hijama Specialist in Rawalpindi?
To book an appointment, find the list of the top Hijama Specialist in Rawalpindi or call 04232500989. You can also opt for the video consultation anywhere in Pakistan with the Hijama Specialist, subject to their availability hours.
How can I find the best Hijama Specialist near me in Rawalpindi?
Visit Healthwire or download the healthwire app to get connected with the best Hijama Specialist near you in Rawalpindi.
How can I find the most experienced Hijama Specialist in Rawalpindi?
To connect with the most experienced Hijama Specialist in Rawalpindi visit Healthwire. Search for the speciality you are looking for, and you'll be directed to a list of Hijama Specialist in the Rawalpindi. Visit the doctor's profile to review the experience of any doctor.
How do I choose a Hijama Specialist?
Finding and connecting with a good doctor is important for proper diagnosis and treatment. You need to consider the following points before you visit a doctor:
Make sure the doctor is PMC verified
Make sure the doctor is experienced
Check for the reviews about the doctor
Check the services that the doctor is offering
Check the hospital in which the doctor is practicing