Best Male Podiatrist in Rawalpindi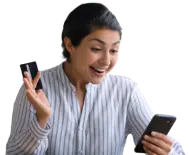 Get 10% Discount
On Your Online Payments
Book an appointment with doctor and pay online to get flat 10% discount.
1 Male Foot and Ankle Specialist available in Rawalpindi
Also known as Podiatric physician, Doctor of podiatric medicine and ankle and foot doctor.
Sort by :
Podiatrist • Orthopedic Surgeon
Cosmesurge International Hospital ( Satellite Town )
Need Help?
If you face any issue, feel free to contact us. We provide 24/7 support to assist your problems
Male Podiatrist in Other Cities