Best Dermatologists in Sargodha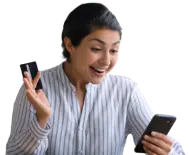 Get 10% Discount
On Your Online Payments
Book an appointment with doctor and pay online to get flat 10% discount.
3 Skin Specialist available in Sargodha
Also known as Jild Ka Doctor, Skin Specialist, ڈرمیٹولوجسٹ, جلد کا ماہر
Sort by :
Cosmetologist • Dermatologist | MBBS, MCPS, FCPS (Dermatology)
Gilani Hospital ( Satellite Town )
Dermatologist | MBBS, MD, MACP, D.Dvcam
Mubarak Medical Complex Hospital ( Satellite Town )
Zero Waiting Time
Dermatologist
PAF Hospital ( Paf Colony )
Need Help?
If you face any issue, feel free to contact us. We provide 24/7 support to assist your problems
Who is a Dermatologist?
A dermatologist or a skin doctor is a certified medical doctor who diagnoses and treats skin-related disorders. A dermatologist or skin specialist performs both medical and surgical skin treatments to deal with over 3000 skin conditions.
A dermatologist goes through tough medical training in dermatology (the medical study of the skin) to qualify for performing skin examinations and dermatological procedures.
Consult with the Best Dermatologists in Sargodha
There are over 2000+ PMC-certified dermatologists in Sargodha, providing skin-related services and the latest treatments for all skin diseases. Sargodha is one of the most densely populated cities of Pakistan. Sargodha is also famous for the latest medical healthcare facilities and top-reviewed dermatologists.
What Skin-Related Procedures Dermatologists in Sargodha Perform?
Some common skin procedures in Sargodha include dermatology services like;
Microneedling
Mohs surgery
Hydrafacial
PRP
Microdermabrasion
Laser hair removal
Chemical peel
Botox injection
Cosmetic injections
Skin Biopsies
When to see a Dermatologist?
You can see a dermatologist or skin specialist if you notice some unusual skin-related symptoms. With Healthwire you can immediately consult with a good dermatologist if you are experiencing skin conditions like eczema, psoriasis, cystic acne, hyperpigmentation, melasma, skin rashes, or allergies. You can also consult a good dermatologist for cosmetic procedures like botox, lip and cheek fillers, chin surgery, etc. A walk-in appointment can also be made for regular nail, hair, and skin checkups. There are some conditions that may go away with time, but you should visit a dermatologist if the symptoms get worse.
How to Choose Top Skin Specialist in Sargodha?
To choose the best dermatologist near you via Healthwire, always consider the following points:
Years of experience
Qualification of Doctor
What services does the doctor provide
Read the reviews
PMC Verified Check
You can also get help through online video consultation from a certified dermatologist via Healthwire.
Book an Appointment with the Best Dermatologist in Sargodha
Healthwire has now made connecting with top dermatologists in Sargodha more accessible, fast, and easy. You can now book an appointment instantly with a male or female dermatologist of your choice in Sargodha, anywhere anytime.
We are trusted by our best dermatologists and skin specialists, who are famous for their quality dermatology procedures and treatment. Our skin specialists from all over Pakistan are practicing in well-reputed skin-care clinics.
To book an appointment with the best dermatologist in Sargodha you can visit Healthwire or call 04232500989. You can also opt for "online consultation" with our expert dermatologist anywhere from all over Pakistan with our specialists, subject to their availability hours.
Doctors for Treatment in Sargodha
Male/Female Dermatologists
Frequently Asked Questions (FAQs)
What is the fee range of the Dermatologist in Sargodha?
Depending upon the doctor's practicing hospital, education and experience, the fee for a consultation with a Dermatologist is between 500-3000 (PKR).
How can I book an appointment with the top Dermatologist in Sargodha?
To book an appointment, find the list of the top Dermatologist in Sargodha or call 04232500989. You can also opt for the video consultation anywhere in Pakistan with the Dermatologist, subject to their availability hours.
How can I find the best Dermatologist near me in Sargodha?
Visit Healthwire or download the healthwire app to get connected with the best Dermatologist near you in Sargodha.
How can I find the most experienced Dermatologist in Sargodha?
To connect with the most experienced Dermatologist in Sargodha visit Healthwire. Search for the speciality you are looking for, and you'll be directed to a list of Dermatologist in the Sargodha. Visit the doctor's profile to review the experience of any doctor.
How do I choose a Dermatologist?
Finding and connecting with a good doctor is important for proper diagnosis and treatment. You need to consider the following points before you visit a doctor:
Make sure the doctor is PMC verified
Make sure the doctor is experienced
Check for the reviews about the doctor
Check the services that the doctor is offering
Check the hospital in which the doctor is practicing