Best General Physicians in Sargodha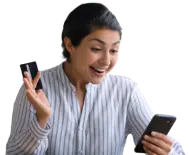 Get 10% Discount
On Your Online Payments
Book an appointment with doctor and pay online to get flat 10% discount.
7 Physician available in Sargodha
Also known as General Practitioner, Physician, Medical Specialist, Primary Care Specialist, جنرل معالج, عمومی ڈاکٹر, عمومی معالج,جنرل پریکٹیشنر
Sort by :
Need Help?
If you face any issue, feel free to contact us. We provide 24/7 support to assist your problems
Who is a General Physician?
A general physician is a doctor who specialises in general health and provides nonsurgical treatments. All general physicians are trained in general medicine and healthcare procedures before undergoing any further specializations.
جنرل فزیشن ایسے ڈاکٹر کو کہتے ہیں جو سرجری اور آپریشن جیسی طبی سہولیات مہیا نہیں کرتا بلکہ صحت کو برقرار رکھنے اور اس میں بہتری لانے کے لیے مشورے دیتا ہے اور ادویات تجویز کرتا ہے۔ تمام جنرل فزیشن مختلف امراض کے لیے مؤثر ادویات تجویز کرنے کی ٹریننگ حاصل کرتے ہیں اور اگر کسی مریض کو شوگر جیسی دائمی بیماری لاحق ہو تو اسے متعلقہ ڈاکٹر کی طرف رجوع کرنے کا مشورہ دیتے ہیں۔
General Physicians in Sargodha
There are 5000+ PMC-certified registered general physicians in Sargodha. Sargodha is one of the most famous cities of Pakistan. People from all over the country, visit Sargodha to get the latest diagnoses and treatments from top-reviewed general physicians.
When to see a General Physician?
You can consult with a general physician if you have common ailments like fever, common cold, allergies, dizzy spells, etc. if you are confused about your symptoms, then it's always best to visit a general physician first. He/She may guide you further on your condition and to a specialist.
A general physician may also be trained in general surgery, which is why some general physicians in Sargodha may perform general surgeries like appendix removal, lump removal, emergency trauma surgery, etc.
What General Health Services are Provided Treated by a General Physician in Sargodha?
In Sargodha, a certified general physician is able to treat all kinds of medical conditions and work along with their general practice. Some of the common general physician services and treatments offered by a top general physician in Sargodha are:
Internal Medicine - prescribing medicine for fever, cold, flu, nausea, body temperature, and other common ailments.
Diagnostic Services - Different tests and procedures are run by a specialist to determine the underlying cause of the health issue.
Emergency Services- Most Medical Practitioners also provide emergency family medicine, trauma care, holistic care, and other means of medicine.
Surgical Services - Some medical Specialists have further advanced practice in surgical services. The majority of the medical specialists are specialized in performing minor surgeries such as moles, skin warts, small cysts, skin grafting, and skin lesions.
Preventive Care - Almost all medical specialists have been highly trained in advanced practices of preventive healthcare with a comprehensive health plan outlined for the patient.
How to Choose Top General Physician in Sargodha?
To choose the best dermatologist near you via Healthwire, always consider the following points:
Years of experience
Qualification of Doctor
What services does the doctor provide
Read the reviews
PMC Verified Check
You can also get help through online video consultation from a certified dermatologist via Healthwire.
Best General Physicians in Sargodha- Book an Appointment
Now you can easily book an appointment with qualified and expert health doctors from every part of Sargodha. Healthwire's female and male best General Physicians in Sargodha are famous for their extensive treatment. Our best health doctors in Sargodha are practicing in well-reputed hospitals and private clinics. For any queries and ambiguities, you can always reach out to us at Healthwire. To book an appointment you can call 042-32500989/021-37130261 or opt for an online video consultation anywhere from all over Pakistan with our specialists, subject to their availability hours.
Doctors for Treatment in Sargodha
Male/Female General Physicians
Frequently Asked Questions (FAQs)
What is the fee range of the General Physician in Sargodha?
Depending upon the doctor's practicing hospital, education and experience, the fee for a consultation with a General Physician is between 500-3000 (PKR).
How can I book an appointment with the top General Physician in Sargodha?
To book an appointment, find the list of the top General Physician in Sargodha or call 04232500989. You can also opt for the video consultation anywhere in Pakistan with the General Physician, subject to their availability hours.
How can I find the best General Physician near me in Sargodha?
Visit Healthwire or download the healthwire app to get connected with the best General Physician near you in Sargodha.
How can I find the most experienced General Physician in Sargodha?
To connect with the most experienced General Physician in Sargodha visit Healthwire. Search for the speciality you are looking for, and you'll be directed to a list of General Physician in the Sargodha. Visit the doctor's profile to review the experience of any doctor.
How do I choose a General Physician?
Finding and connecting with a good doctor is important for proper diagnosis and treatment. You need to consider the following points before you visit a doctor:
Make sure the doctor is PMC verified
Make sure the doctor is experienced
Check for the reviews about the doctor
Check the services that the doctor is offering
Check the hospital in which the doctor is practicing