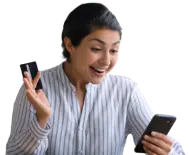 Get 10% Discount
On Your Online Payments
Book an appointment with doctor and pay online to get flat 10% discount.
0 Doctors available in Pakistan
Sort by :
Need Help?
If you face any issue, feel free to contact us. We provide 24/7 support to assist your problems
Hyperbaric Medicine
Hyperbaric medicine is also known as hyperbaric oxygen therapy (HBOT). This is a type of medical treatment that uses high pressure level oxygen to promote the natural healing process of the body. Specially designed chambers serve the purpose of treating patients using this approach. In this treatment 100% of oxygen is used at a high pressure that travels through the bloodstream and is used to treat several medical conditions.
Call for assistance

042 32500989