Best Doctors for Mitral Regurgitation in Gujranwala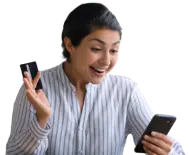 Get 10% Discount
On Your Online Payments
Book an appointment with doctor and pay online to get flat 10% discount.
5 Doctors In Gujranwala To Treat Mitral Regurgitation
Sort by :
Need Help?
If you face any issue, feel free to contact us. We provide 24/7 support to assist your problems
Consult with Best Mitral Regurgitation Doctors in Gujranwala
If you observe any concerning signs and symptoms regarding your health you need to consult doctors for Mitral Regurgitation without a delay. It is important to have regular medical checkups for better health
For all the queries for Mitral Regurgitation treatment in Gujranwala, you can easily reach out to the best doctor for Mitral Regurgitation near you anywhere in Pakistan via Healthwire. Our best Mitral Regurgitation doctors in Gujranwala will help you with a customized and affordable treatment plan as needed.
To book an appointment with the best Mitral Regurgitation specialists in Gujranwala visit Healthwire.pk or call 04232500989.
Related Treatment Doctors in gujranwala
Top Specialties to Treat Mitral Regurgitation